Vitaly: An Evening of Wonders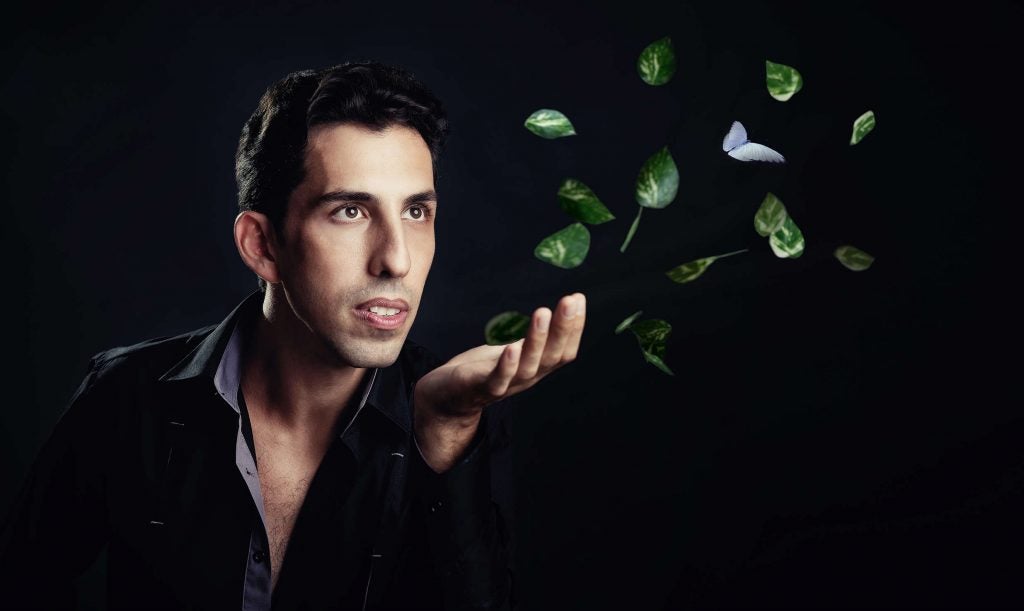 An illusion show like no other!
March 17, 2022 at 7:30 p.m., Wright Auditorium, reserved seating (doors at 7:00 p.m.)

Tickets are available now at $20 with a series subscription. Individual attraction tickets go on sale on 12/1 at $35.
---
Description
Master illusionist Vitaly has mystified fans from all over the world, including Las Vegas superstars Penn & Teller whom he has successfully fooled in their hit TV show, Fool Us. From bringing pictures and drawings to life to erasing people from their own driver's licenses, Vitaly's signature illusions leave even the most jaded audience awestruck. Reputed as "one of the most captivating and enjoyable illusionists performing in the world today," Vitaly breathes innovation and artistry into the field of magic. He invented and designed every single illusion in his stage show, An Evening Wonders, treating spectators to theatrical entertainment not seen anywhere else in the world. Not only do they witness the elegant rendering of the impossible, but they are also charmed by Vitaly's engaging personality and genuine desire to partake in his amazing acts.
---
Performance timing
Two acts with an intermission.
---
Press
"Amazing magic full of charming surprises. Ingenious!" -Penn and Teller
"Undoubtedly impressive." -The New Yorker 
"World class…charms and dazzles."  -Broadway World
---
Video
---
Venue information
---
Series
This event is a part of the S. Rudolph Alexander Performing Arts Series. Founded in 1962, the series presents world-class touring artists to support the quality of life for all eastern North Carolinians.
---
Tickets
Buy tickets online or call 252-328-4788.