College of Fine Arts and Communication Academic Advising
---
The College of Fine Arts and Communication Academic Advising is part of the East Carolina University Academic Advising Collaborative. The mission of the collaborative is to guide, serve and support students by partnering with academic departments and support services, to promote diverse educational experiences, and to foster professional success and responsible citizenship.
The College of Fine Arts and Communication Academic Advising is housed in 2500 Old Cafeteria and can be reached by calling 252 328-6001. Students assigned to an academic advisor in the College of Fine Arts and Communication have access to the online appointment calendar, Scheduler, located in PiratePort.
---
Meet Our Advising Team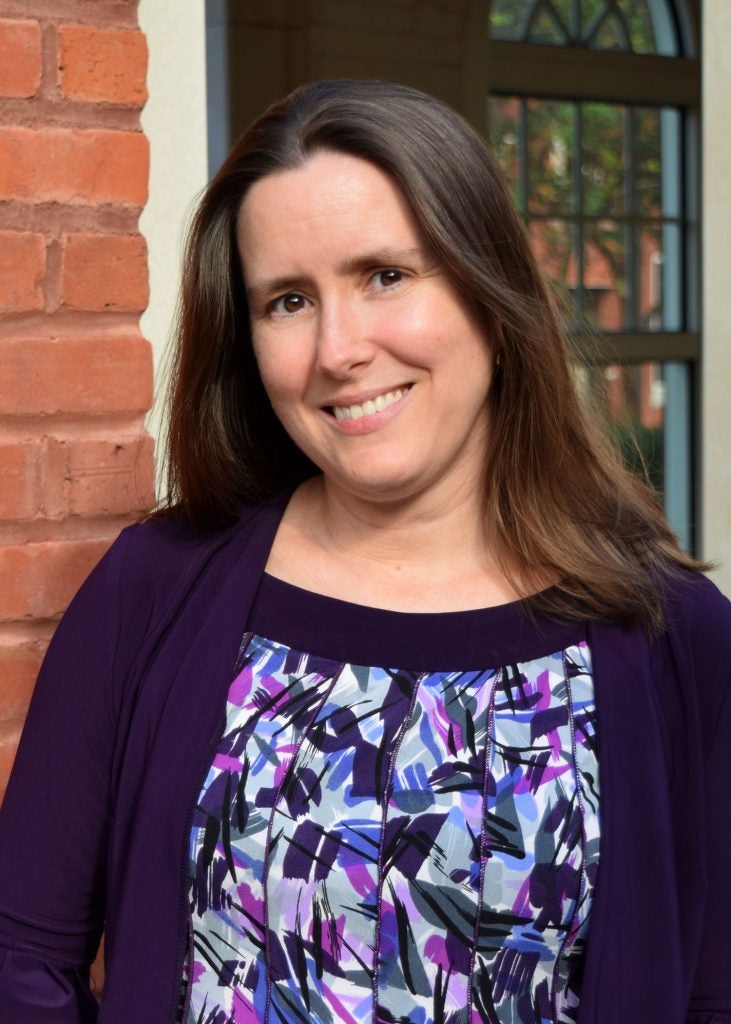 (she/her)
Jennifer was born and raised in Eastern North Carolina. After graduating from Havelock High School, she attended Carteret Community College before transferring to East Carolina University. She received a BS degree in Business Education from ECU and taught Marketing at Havelock High School for two years. Jennifer started working at ECU in 1999 as an Administrative Assistant for the Department of Finance, College of Business. During her time in the College of Business she completed her MS degree in Counselor Education from ECU. Upon finishing her MS degree in 2004 she started advising for the School of Communication. In 2016 she was promoted to Associate Director for the Academic Advising and Support Center, overseeing academic advising for the College of Fine Arts and Communication. A self-proclaimed "foodie", Jennifer enjoys eating out, cooking, and trying new food. She also enjoys spending time with family and friends at the beach and traveling to Disney World.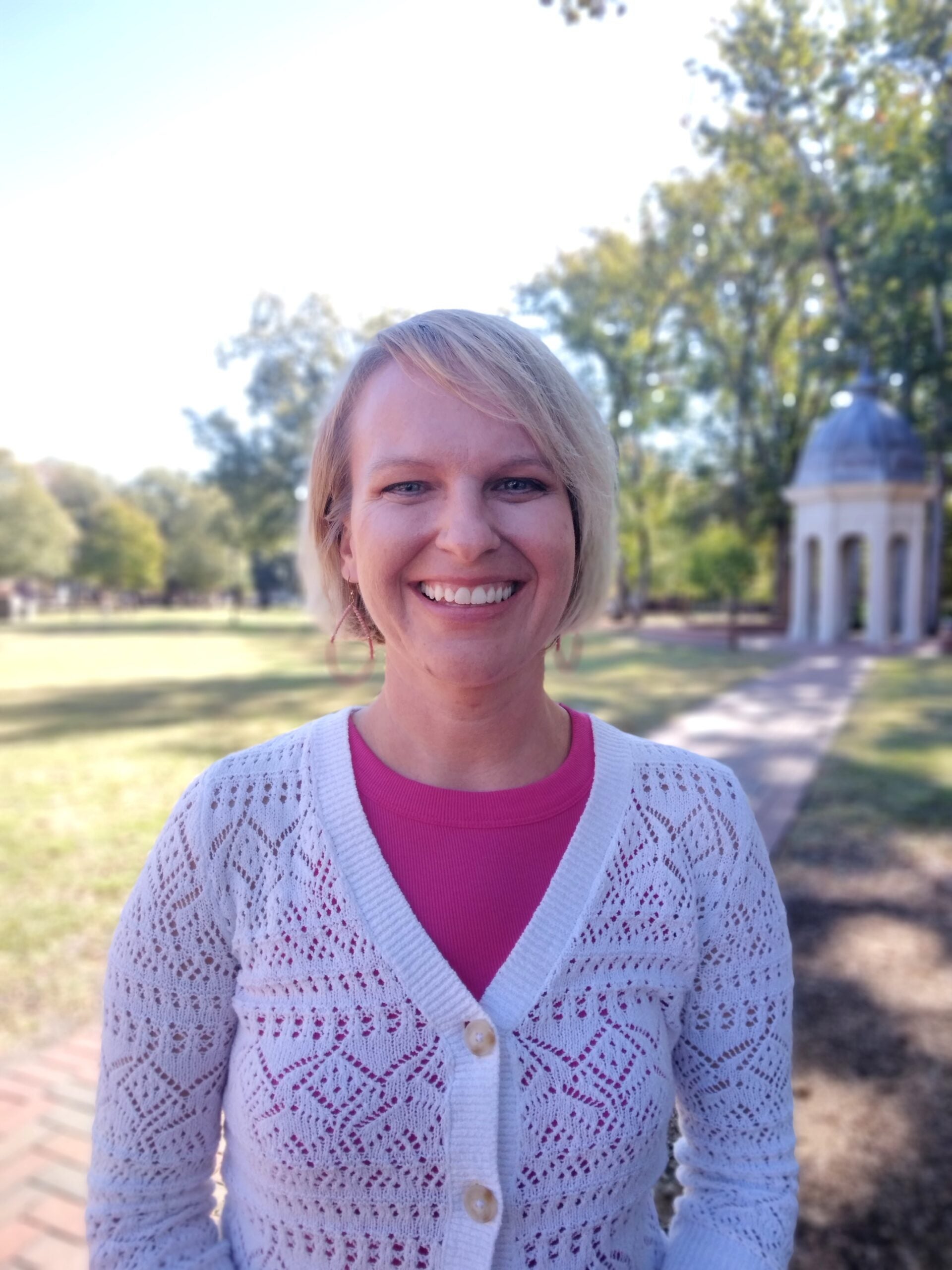 (she/her)
Lindsay was born in Greensboro, NC and grew up in Greenville, NC. She earned a B.S. in Elementary Education from East Carolina University and an M.Ed. in College Counseling and Student Development from NC State University with a certificate in Family Life Coaching. During graduate school, Lindsay interned as both a Disability Counselor and Career Counselor at William Peace University, in addition to working as an Academic Coach in Exploratory Studies at NC State. Upon graduation, she continued her work with the college population as a Learning Enhancement Program Mentor for student athletes at NC State. She is excited to return to ECU as an Academic Advisor for the School of Music, a role which combines her love of the arts and her passion for being an advocate and support to students in their college journey. Lindsay enjoys music, creative writing, theatre, losing herself in a great book, doing almost anything in the outdoors (especially hiking, running, and exploring beautiful gardens), and spending time with family and friends.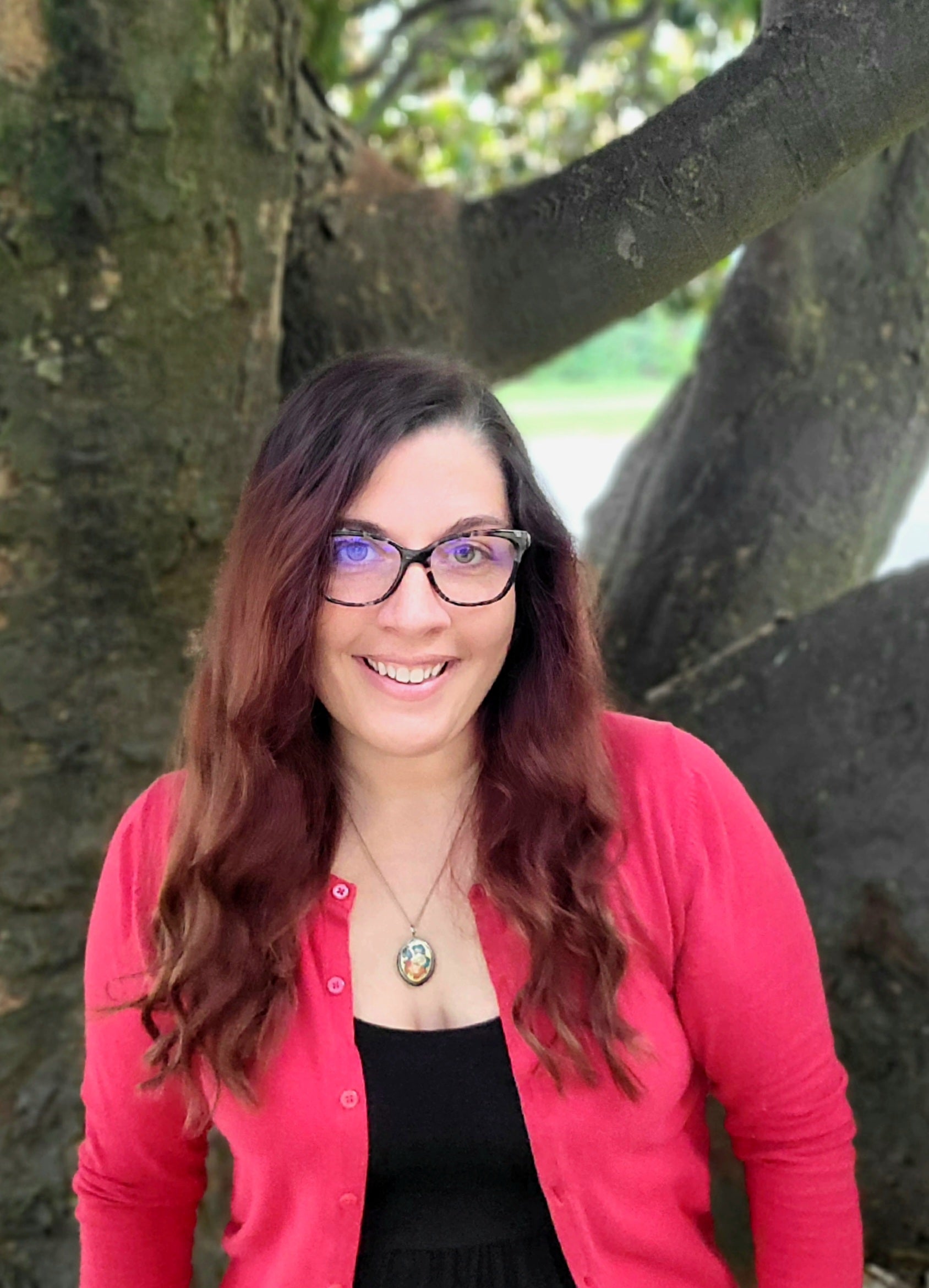 (she/her)
Kelly grew up at the coast in Shallotte, NC, but her love for the mountains drew her to Appalachian State University, where she graduated Summa Cum Laude with a BS in Psychology and a concentration in Natural Science. Kelly continued her education at East Carolina University, earning her MS in Counselor Education with a focus in Higher Education, where she completed internships in Career Services and Academic Advising. Realizing her love of working with college students, she accepted her first advising position, where she assisted students in major exploration and academic recovery. In 2016 she had the opportunity to take the position as the Academic Advisor for the School of Theatre & Dance and was excited to work with her advisees from orientation through graduation. Kelly considers herself fortunate to work with such a fun and talented group of students and feels privileged to see their productions. In her "free time" she and her husband Stephen wrangle their two children, Avery and Boone, and dog Padmé. She has been promoted to a Subaru-driving soccer mom who enjoys spending time in her tiny house in the mountains, boulder-hopping in streams, reading about trees, and bingeing Outlander.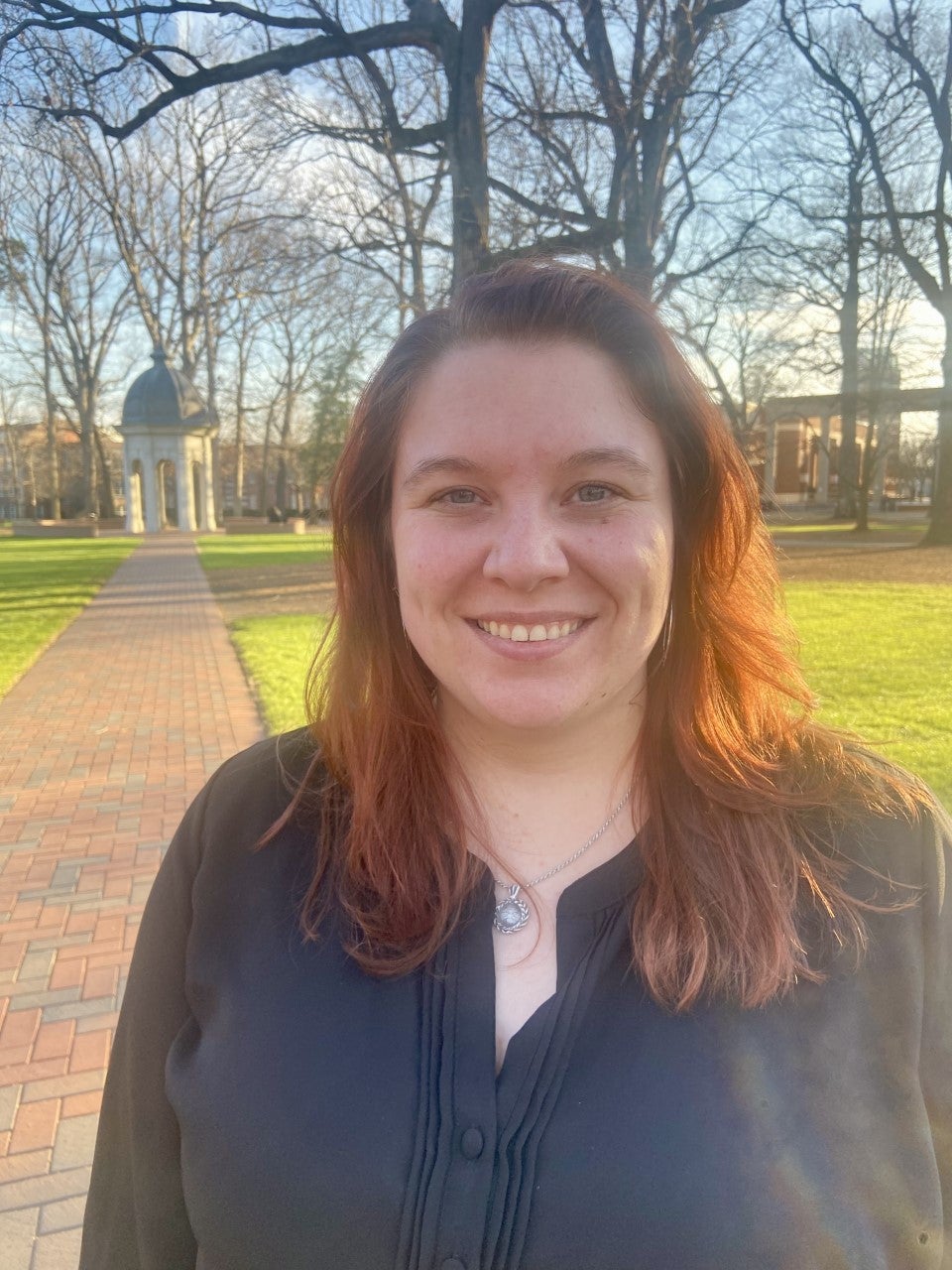 (she/her)
Jessica was born and raised in Rocky Mount, NC. Her mother, Amy, attended East Carolina University for her undergraduate, graduate, and doctoral degrees, so Jessica grew up a pirate from the very beginning. She even attended her mom's M.Ed graduation ceremony in Fall 1996 at 7 months old! Jessica became a 2nd generation ECU graduate when she graduated Magna Cum Laude with her BFA in Theatre Arts – Musical Theatre in May 2018, receiving endorsements from the Honors College, as well as the prestigious EC Scholars Program. During her time at ECU as a student, she was a Fall 2017 Undergraduate Research and Creative Activity (URCA) Award winner, as well as the Research and Creative Achievement Week (RCAW) – Social Science (Oral) presentation winner in Spring 2018. She continued her education at Emerson College in Boston, receiving her MA in Theatre Education (K-12 schools track) in May 2020. Before working at ECU, Jessica served as a high school drama teacher for two years in Eastern NC. During that time, Jessica found a love of counseling/advising when she happily assisted multiple high school seniors in crafting their schedules and 4-year plans for college, which made her decide to move into higher education academic advising full-time. In her free time, Jessica enjoys singing, cooking, going on cruises, and hanging out with her cat, Canyon. She is also a firm believer that artists should keep up their craft, so you can likely find her performing in musical theatre productions in the community and surrounding areas.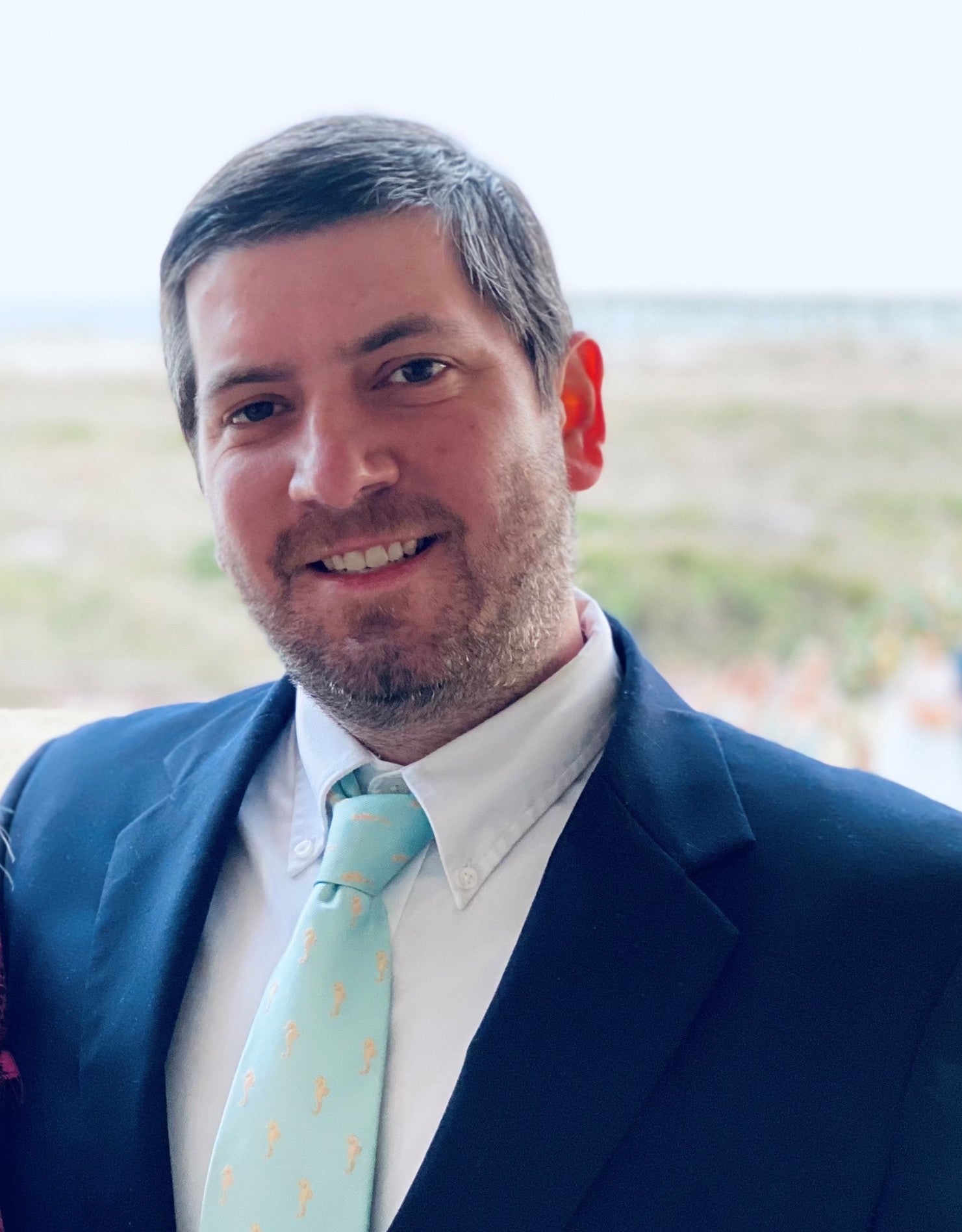 (he/him)
Daniel was born and raised in Salisbury, NC. He received a B.S. in Communication and later completed an M.A. in Communication from ECU. He started working at ECU in 2010 and has taught Communication classes within an adjunct capacity (Public Speaking) along with his full-time job of being an Academic Advisor. Additionally, he has worked on projects at ECU to try and help the student experience and overall success of both the student and institution. Daniel enjoys music (all kinds!), sports (mainly baseball, football, and basketball), spending time with his fiancée (Melissa), son (Henry), dogs (Elvis and Mamma Bears) and making as many "dad jokes" as possible to anyone who will listen to him.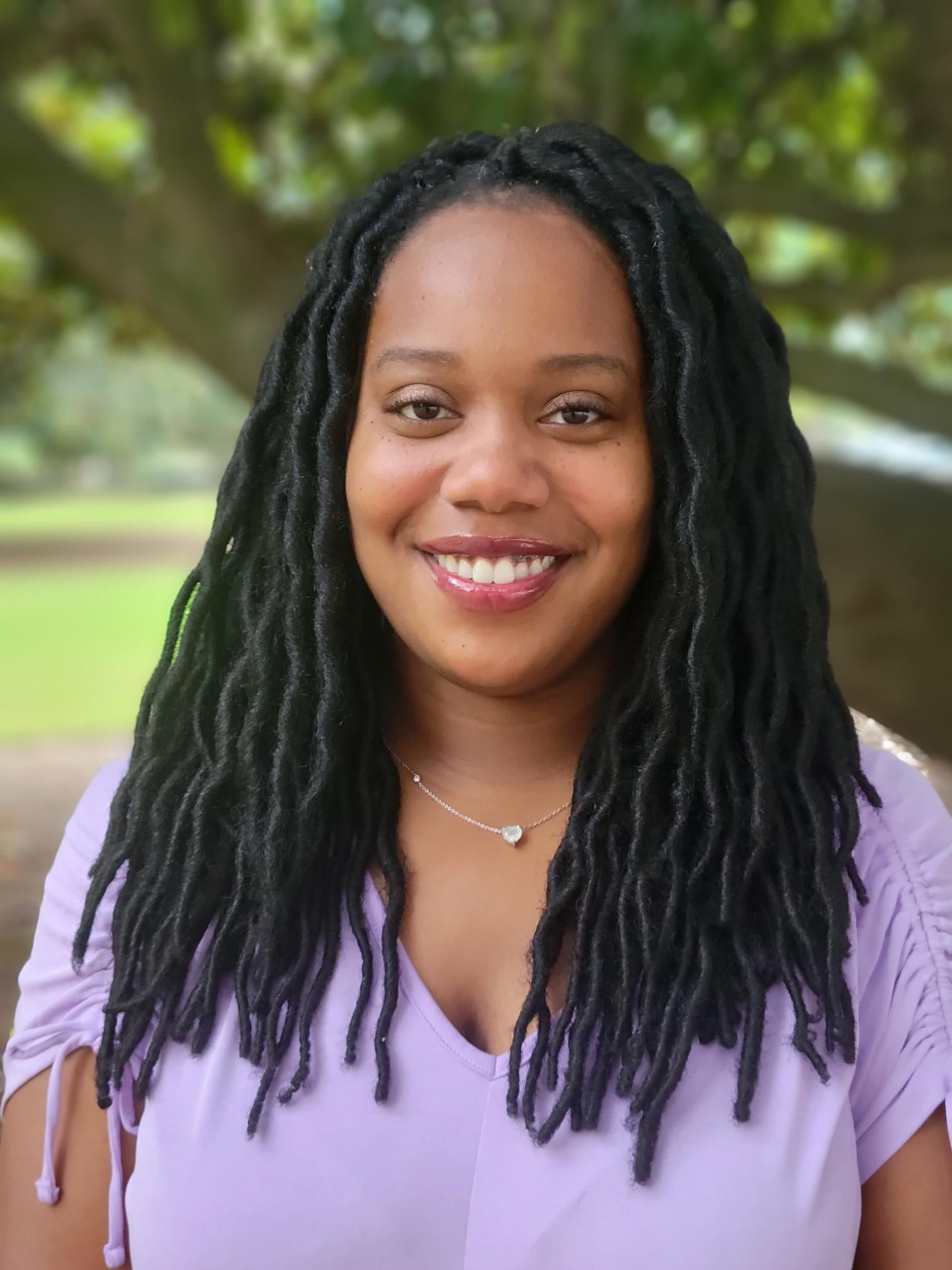 (she/her)
Brittany was born in Ahoskie, NC and grew up in Murfreesboro, NC. She earned a Bachelor of Social Work and Master of Arts in Communication, both from East Carolina University. Before becoming an Academic Advisor, Brittany worked as an Administrative Assistant in the Academic Advising and Support Center and as the Billing and Fines Manager at Joyner Library. Brittany has been an Academic Advisor for the School of Communication since July 2017. Brittany adores her beautiful, kind, and spirited daughter. In her free time, she enjoys spending time with family and friends, cooking, researching topics for personal growth, and traveling.
---
The College of Fine Arts and Communication Academic Advising
2500 Old Cafeteria Complex // 252 328-6001