The Second City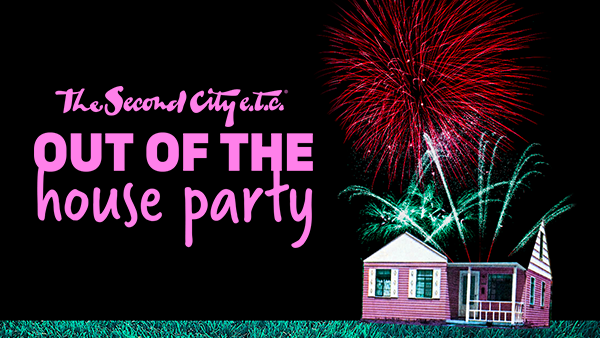 Out of the House Party

Saturday, October 29, 2022 at 7:30 p.m., Wright Auditorium, reserved seating.

---
Description
The Second City, the legendary (New York Times) temple of satire (Time) makes their eastern North Carolina debut in Wright Auditorium. Performing social and political satire in two acts of scripted scenes, music, and improvisation, expect an evening of original and daring hilarity. Their alumni list is a veritable "Who's Who" of comedy, including Bill Murray, John Belushi, Mike Myers, Eugene Levy, Steve Carell, Julia Louis-Dreyfus, George Wendt, Catherine O'Hara, Tina Fey, Rachel Dratch, Horatio Sanz, Tim Meadows, Joan Rivers, Nia Vardalos, John Candy, Stephen Colbert, Chris Farley, Harold Ramis, Ian Gomez, Sam Richardson, Jack McBrayer, Jason Sudeikis, Jane Lynch, Tawny Newsome, Aidy Bryant, Steven Yeun, Cecily Strong, Keegan-Michael Key and so many more. Don't miss the antics and the action! For mature audiences ages 17+.
---
Performance timing
Two acts with an intermission.
---
Press
"The entire recent tradition of American satire can be summed up in three words: The Second City." – New York Times
---
Video
---
Venue information
---
Series
This event is a part of the S. Rudolph Alexander Performing Arts Series. Founded in 1962, the series presents world-class touring artists to support the quality of life for all eastern North Carolinians.
---
Tickets
Buy tickets online or call 252-328-4788 (M-F, 9 am – 5 pm).