The Opera Locos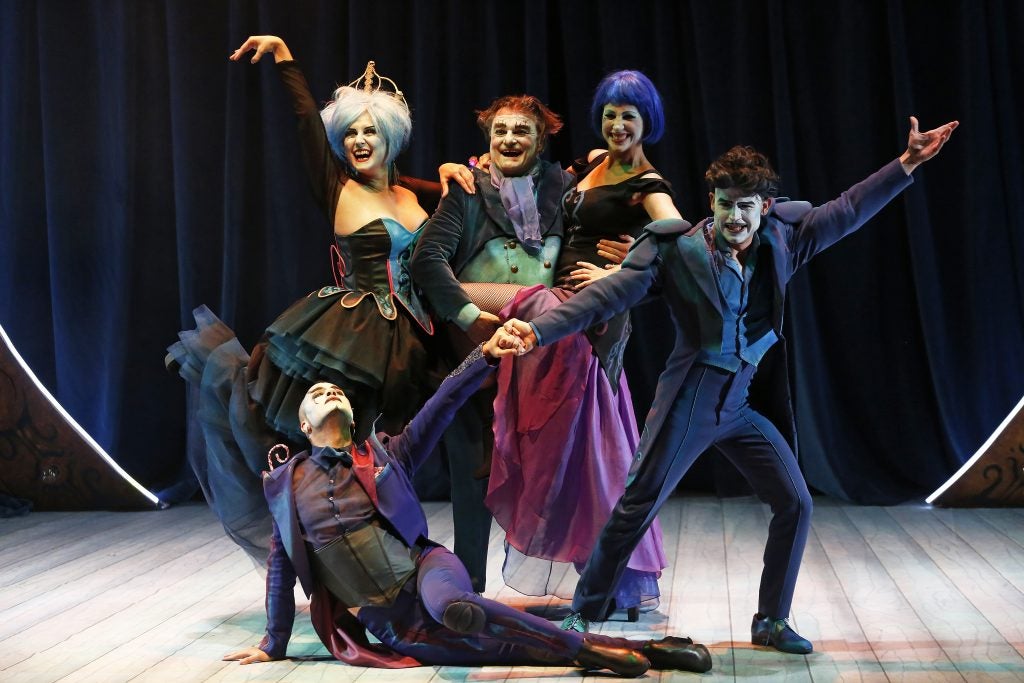 The Opera Locos

A comic opera show for all ages.
April 1, 2022 at 7:30 p.m., Wright Auditorium, reserved seating.

Available now as a part of our "restart the arts" subscription. Five performances for $100. Available individually after 12/1 at $35.
---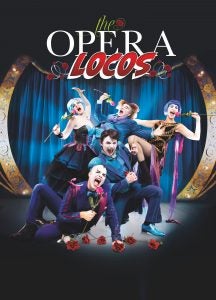 Description
An unusual troupe of five eccentric opera singers are about to perform a repertoire of the greatest composers of their genre. Throughout the show they each reveal to us their hidden passions and desires that will bring unpredictable and hilarious consequences. It's a night to remember.
The Opera Locos is a comic opera show where five exceptional lyrical singers perform some of the most well-known opera hits, sometimes combined in a clever and original ways with rock and pop classics.
Over the last 28 years, the company has produced 31 theatrical shows, which have been staged about 12,000 times in 44 countries for more than three million people. They've performed on the majors stages of New York, Montreal, Mexico DF, Rome, Milan, London and Paris. They've appeared at the Edinburgh Fringe Festival. They've received Spain's Max Prize for the Best Children's Show (Zoo, 2012) and Best Musical Theater Show (Avenue Q, 2012; The Opera Locos, 2019). This tour marks their North America debut.
---
Performance timing
Two acts with an intermission.
---
Press
"Appallingly entertaining! Startling… riotous. Ribald… demented… delightful… exquisite! If you admire Theatrical invention and outrageousness, Help yourself!" The New York Times

Fiendishly funny! Hilarious! The talented ensemble exhibits such superb comic timing and physicality." The New York Post
---
Video
---
Sponsors
The Alexander Series is only possible because of you, dear ticketholder. Ticket sales are the foundation of our budget, and your support translates directly to our continued success. Additional support comes via our FRIENDS organization, ECU's Student Involvement and Leadership, South Arts and the North Carolina Arts Council. This series is supported by the N.C. Arts Council, a division of the Department of Natural and Cultural Resources. www.NCArts.org.
---
Venue information
---
Series
This event is a part of the S. Rudolph Alexander Performing Arts Series. Founded in 1962, the series presents world-class touring artists to support the quality of life for all eastern North Carolinians.
---
Tickets
Buy tickets online or call 252-328-4788. This performance is available as part of the "restart the arts" package ($100 for five shows) through 12/15. Pilobolus may be purchased individually beginning 12/1 at $35.