The Great DuBois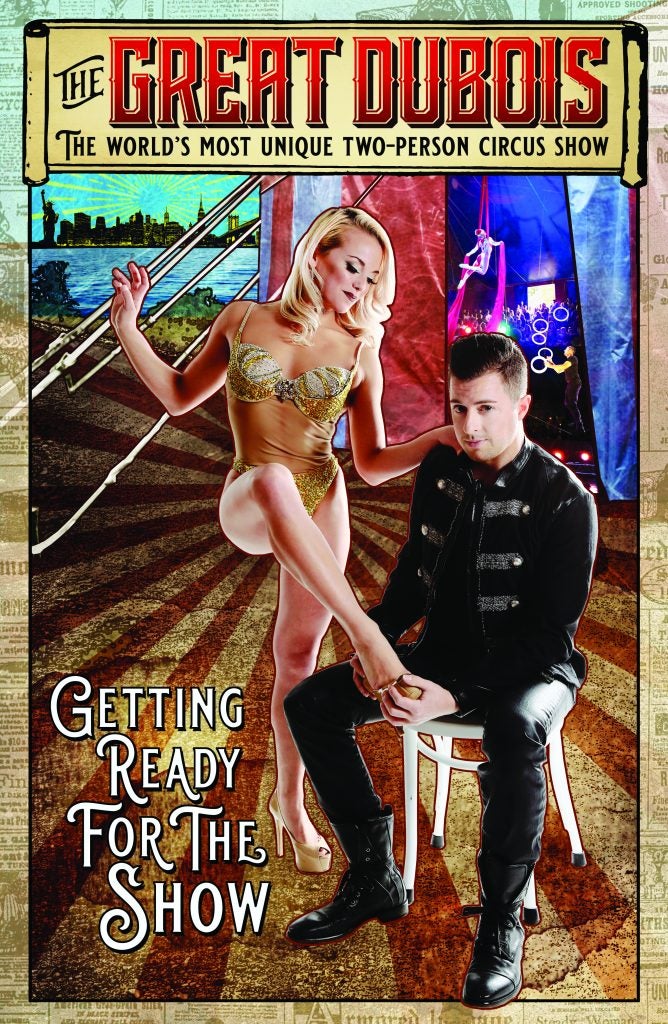 The world's most unique two-person circus show!
May 14, 2022 at 7:30 p.m., Wright Auditorium, reserved seating.

Available now as a part of our "restart the arts" subscription. Five performances for $100. Available individually after 12/1 at $35.
---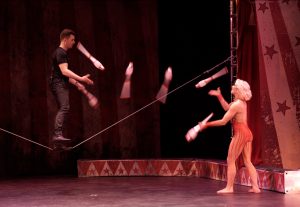 Description
The Great DuBois:  Masters of Variety! A fast-paced, high energy circus show for all ages…showcasing incredible feats of juggling, hula hoops, unicycle, circus stunts, contortion, magic and audience interaction all wrapped up in a blanket of comedy. Simply put…the most unique two-person circus show you will ever see!
Recently featured in Hugh Jackman's hit movie, The Greatest Showman, The Great DuBois have amassed an impressive list of credits, including the Tony Award winning Pippin on Broadway, "The Tonight Show with Jay Leno," "Late Night with David Letterman," Britney Spears World Circus Tour and the movie Burlesque to highlight just a few.
The award-winning combination of Michael DuBois and Viktoria Grimmy have five generations of circus performing between them, a spectacular theatrical set and have performed countless shows all over the world.
---
Performance timing
Two acts with an intermission.
---
Video
---
Sponsors
The Alexander Series is only possible because of you, dear ticketholder. Ticket sales are the foundation of our budget, and your support translates directly to our continued success. Additional support comes via our FRIENDS organization, ECU's Student Involvement and Leadership, South Arts and the North Carolina Arts Council. This series is supported by the N.C. Arts Council, a division of the Department of Natural and Cultural Resources. www.NCArts.org.
---
Venue information
---
Series
This event is a part of the S. Rudolph Alexander Performing Arts Series. Founded in 1962, the series presents world-class touring artists to support the quality of life for all eastern North Carolinians.
---
Tickets
Buy tickets online or call 252-328-4788. This performance is available as part of the "restart the arts" package ($100 for five shows) through 12/15. Pilobolus may be purchased individually beginning 12/1 at $35.