Servire Chorus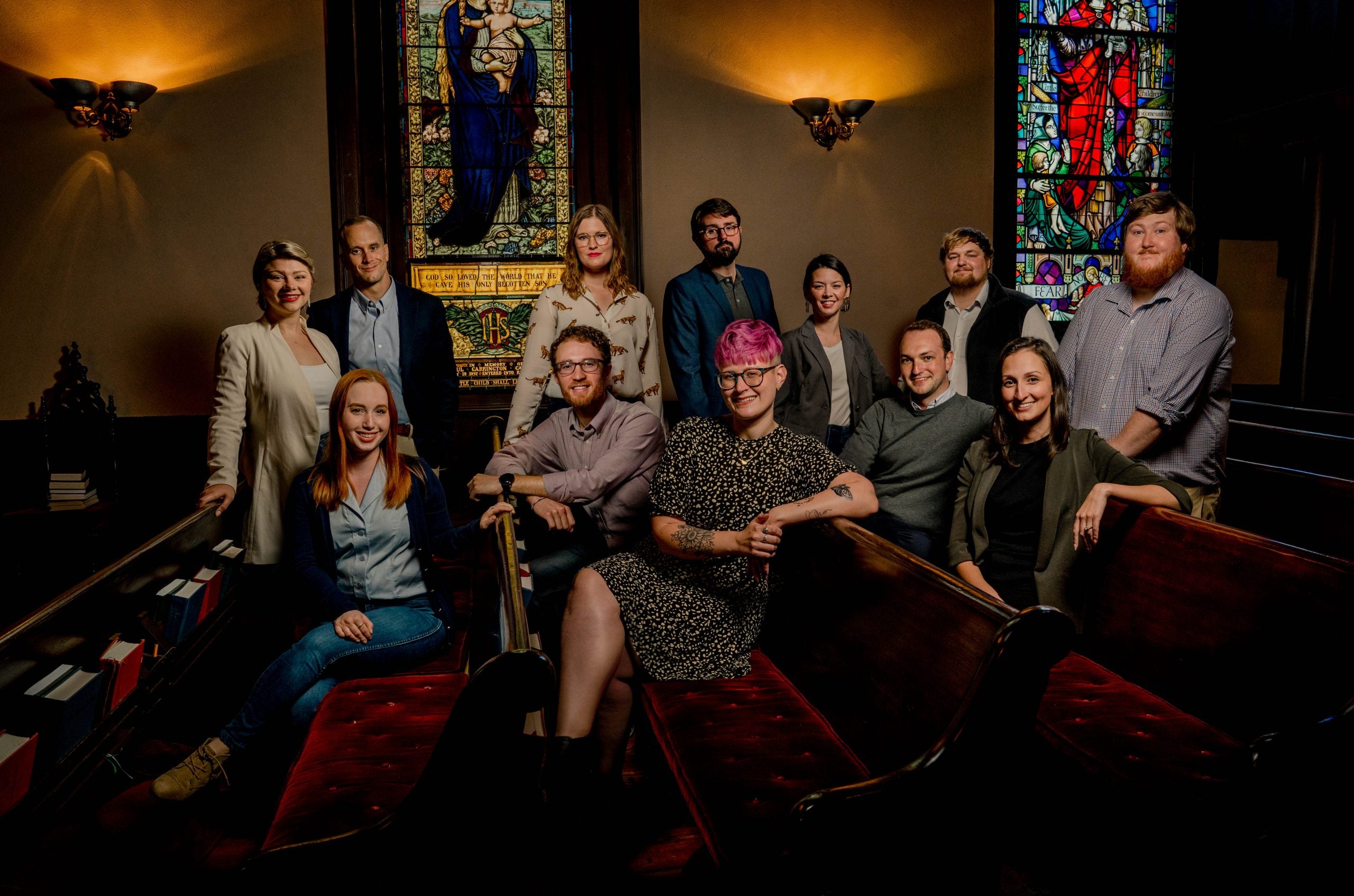 Added Attraction: Servire Chorus
Friday, January 13, 2023 at 7:30 pm in St. Paul's Episcopal Church, 401 Fourth St., Greenville, general admission seating
Individual tickets are $25; Subscription discount price is $20
---
Description
The professional choral ensemble and service organization, Servire Chorus, is bringing its Sing & Serve mission to Greenville, NC. On Friday, January 13th at 7:30pm, Servire will hold a benefit concert for East Carolina University's Purple Pantry Food Shelter at St. Paul's Episcopal Church on 401 E Fourth Street. Ticket holders will enjoy a program of works from the Renaissance to the modern day, highlighting the artistic excellence and vocal agility that Servire is known for. Donations will also be accepted at the concert which will help fund Purple Pantry's food and supply bank for low-income students in need. In addition to their benefit concert, Servire will be conducting educational outreach and a hands-on service during their visit.
Servire is a Latin verb that means "to serve." Servire seeks to offer a helping hand to communities and organizations in need, through their collective voices and service. With a mission to aid local non-profits, Servire serves communities throughout the Southeast through the means of benefit concerts, educational outreach, and hands-on service projects. Their Sing & Serve mission is carried out by premier artists from throughout the United States.
Servire's commitment to artistic excellence was recently recognized at the North Carolina American Choral Director's Association conference in October of 2022, where Servire received the honor of being a performing choir.
Join Servire on their Sing & Serve mission by attending their benefit concert for Purple Pantry at St. Paul's Episcopal Church on Friday, January 13th @ 7:30pm.
---
Video
---
Venue information
This performance will take place at St. Paul's Episcopal Church, located at 401 E. 4th St. in Greenville, NC. The church has a magnificent acoustic delay that is ideal for chamber choral music. Park on Fourth Street or at the ECU parking lots proximal to the property (there are entrances to these lots on Reade Street at Fifth, Fourth, Third and south of the Willis Building at First Street). No-step access is via a ramp on Fourth Street.
---
Series
This event is a part of the S. Rudolph Alexander Performing Arts Series. Founded in 1962, the series presents world-class touring artists to support the quality of life for all eastern North Carolinians.
---
Tickets
Buy tickets online or call 252-328-4788 (M-F, 9 am – 5 pm).