Family Fare
Announcing the 2023-2024 season!
Questions? Call the Central Ticket Office at 252-328-4788.
---
Family Fare Series Subscription
$40 – One Adult Subscription to Three Family Fare Performances
$25 – One Youth Subscription to Three Family Fare Performances
Family Fare Individual Show Ticket Prices
$15 – Adult // $10 – Youth
$12 – Group Rate (15+)
---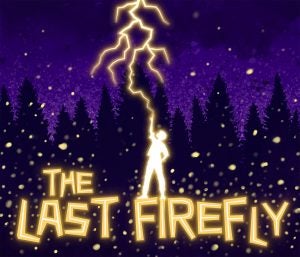 The Last Firefly
Friday, December 1, 2023 @7:00 pm
Join Boom, the son of Thunder, as he sets out on an epic search for his father, ultimately discovering his true self and the strength within him that always existed. This mythical adventure will transport you on a fantastic journey where the littlest things can make the biggest difference in the world. Recommended for 8+
---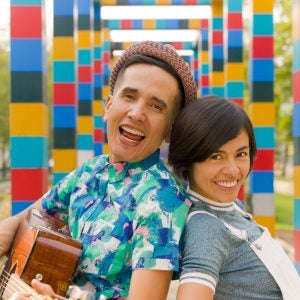 123 Andrés
Friday, February 9, 2024 @7:00 pm
Get ready to "Activate" – dance, sing, and learn about being active in your community with 123 Andrés! Andrés and Christina are the Latin Grammy-winning music duo 123 Andreas. Their catchy songs and lively performances get the whole audience dancing, singing, and learning!
---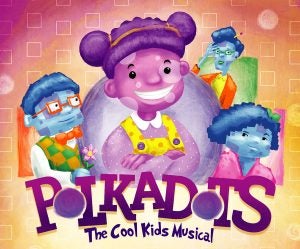 Polkadots: The Cool Kids Musical
Friday, March 22, 2024 @ 7:00 pm
As the first Polkadot in an all Square school, Lily faces an almost impossible task of gaining acceptance from her peers. From daily bullying to segregated drinking fountains, Lily's quest seems hopeless until she meets Sky, a shy Square boy whose curiosity for her unique polkadot skin blooms into an unexpected pal-ship. Inspired by the events of The Little Rock 9, Polkadots serves as a colorful history lesson for children, reminding them that our individual differences make us awesome, not outcasts.
---
Directions
Wright Performing Arts Center is located at 212 Wright Circle, Greenville, NC 27858-4353. The building is near Trustees Fountain in the heart of ECU's campus. It is often not recognized by GPS devices. From Fifth Street, enter campus at the stop light marking Founder's Drive. Turn left at the stop sign onto Wright Circle.
Parking
Events are held on Friday evenings when classes are not in session. Parking enforcement is relaxed to accommodate Family Fare guests. Please park near Wright Performing Arts Center in A1 spaces. (Do not park in specially marked spaces.)
---
Share the Magic
Share the magic of live theatre with young audiences. Family Fare offers great titles to form great experiences. Make a tradition and create memories that will last a lifetime.
Family Fare presents quality theatrical programming for children. Performances are held in Wright Performing Arts Center on Friday nights at 7:00 pm. Events last about an hour and are suitable for individuals with an appropriate attention span. Many children are ready for live theatre as young as age four. Our titles are generally appropriate for all ages, but parents are encouraged to anticipate family discussions that may ensue as a result of the presented material.
---
---
All dates, times and titles are subject to change, but likely won't. Prices include NC Sales Tax. Individuals requesting accommodation under the Americans with Disabilities Act (ADA) should contact the ADA Coordinator at least 48 hours prior to the event at 252-737-1018 or ada-coordinator@ecu.edu.