BLACKbox Dance Theater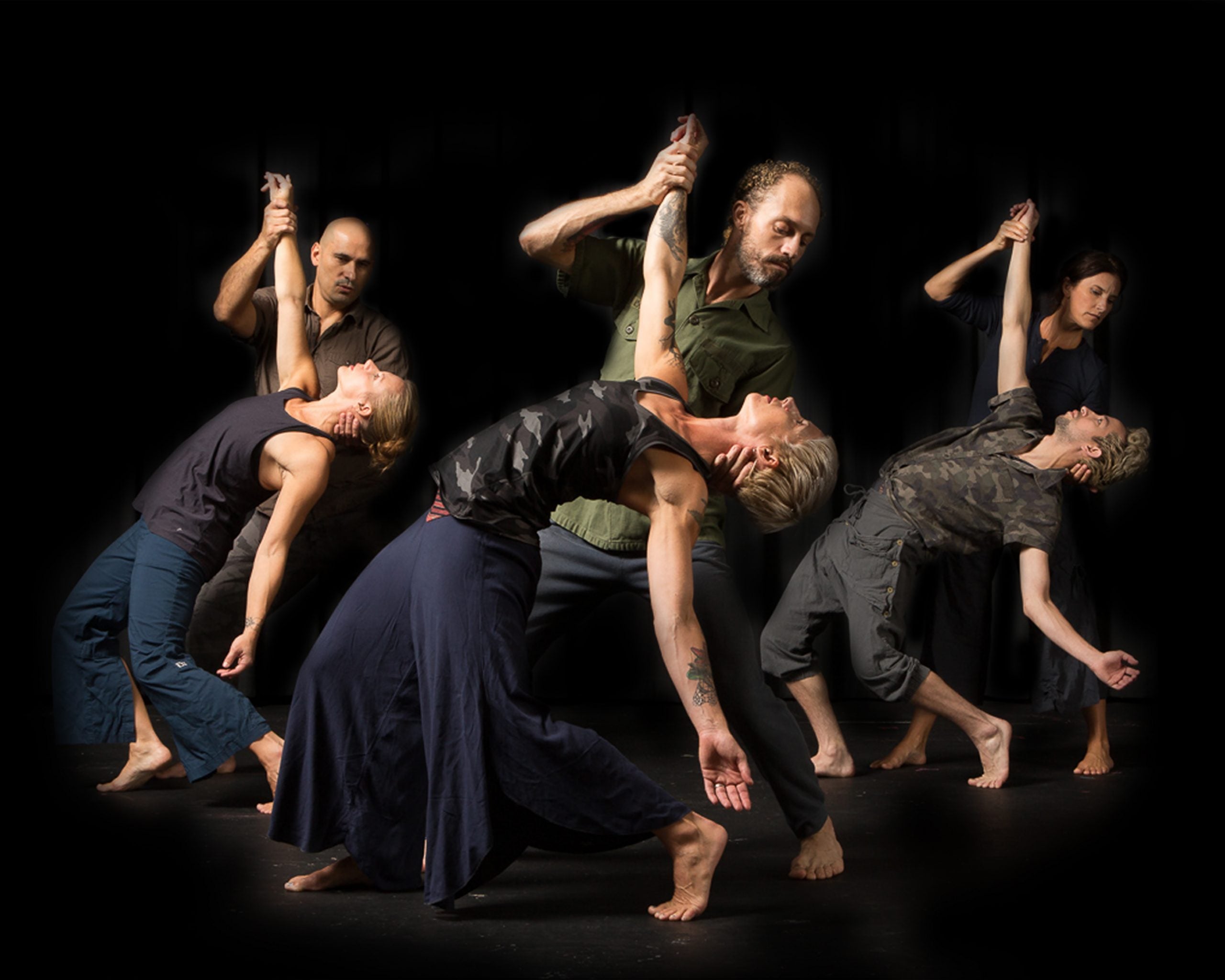 PATRIOT

What does it mean to be a PATRIOT?
November 11 (Veteran's Day), 2021 at 7:30 p.m., Student Center Studio Theater, general admission seating.

Tickets available now at $20.
---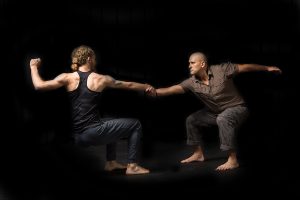 Description
In 2019, partnering with the NC Arts Council and the USO, Black Box Dance Theatre (BBDT) began the creation of PATRIOT, an evening length work of multimedia dance, theater, and story telling that is a living memorial of emotionally charged, virtuosic dancing examining the service and sacrifice of US veterans, active duty military and their families. In 2021 BBDT will premier PATRIOT in veteran and military communities throughout NC and beyond.
BBDT has a long history with the USO of NC as part of its nationally recognized Warrior, Spouse and Family Reset Programs. Aimed to build resiliency, Resets support military service members and their families through movement, dance and story telling workshops to help them deal with the ongoing mental wellness challenges of military life, including deployment and reintegration. In addition to the Resets, PATRIOT is an invitation for participants to bring their experiences and stories to a larger platform.
The performance of PATRIOT is inspired by the non-fiction stories collected during Resets and first hand experiences of BBDT dancers. The choreographed framework of PATRIOT allows for the integration of community performers. The lens of hero, veteran, spouse, and protestor are threads that have emerged.  Alfredo, a Purple Heart Veteran injured by a 400 lb bomb in Iraq; Roy, a non-combat veteran who was drafted out of school; Nikki, a military spouse and mother who carries the stress of her husband's deployments; and Steven, a war protestor who struggles with supporting his brother who recently joined the Army all bring authentic voices to the art making. Moments of pageantry, humor, physicality and humility have surfaced in the making of PATRIOT. Differing views, differing abilities, differing voices are given stage.
Our reputation for "meeting people where they are" and allowing for the dance to reveal itself through tried and true methods of engagement seem more essential now than ever. BBDT workshops provide interactive methods that elicit personal stories, unearth multiple meanings, and generate authentic movement responses; allowing participants to experience differing viewpoints and understand their own story in a new way. This workshop structure has a proven record of effectiveness having been developed over the last three years for the USO of NC as part of its nationally recognized Warrior and Spouse Reset Programs.
---
Performance timing
PATRIOT runs approximately 70 minutes with no intermission.
---
Press
Movement and Storytelling: A Spotlight with Michelle Pearson

Becoming Human Again: Injured War Veteran Finds Meaning Through Dance

---
Video
---
Sponsors
The Alexander Series is only possible because of you, dear ticketholder. Ticket sales are the foundation of our budget, and your support translates directly to our continued success. Additional support comes via our FRIENDS organization, ECU's Student Involvement and Leadership, South Arts and the North Carolina Arts Council. This series is supported by the N.C. Arts Council, a division of the Department of Natural and Cultural Resources. www.NCArts.org.
---
Venue information
ECU Student Center Studio Theatre, located at 501 E. Tenth Street, Greenville, NC. Park behind the building in the deck ($1/hr). The Studio Theatre is on the second floor on the northeast corner of the building. General admission seating.
---
Series
This event is a part of the S. Rudolph Alexander Performing Arts Series. Founded in 1962, the series presents world-class touring artists to support the quality of life for all eastern North Carolinians.
---
Tickets
Buy tickets online or call 252-328-4788. Tickets are available now at $20.